WAGG has been around since 2008. They have opened up for various famous acts and somehow end up playing in the oddest places including an airplane hanger, outdoor pool (in the pool), houseboat, Tiki bars, many street dances, and festivals throughout Iowa, Illinois, Minnesota, and Wisconsin.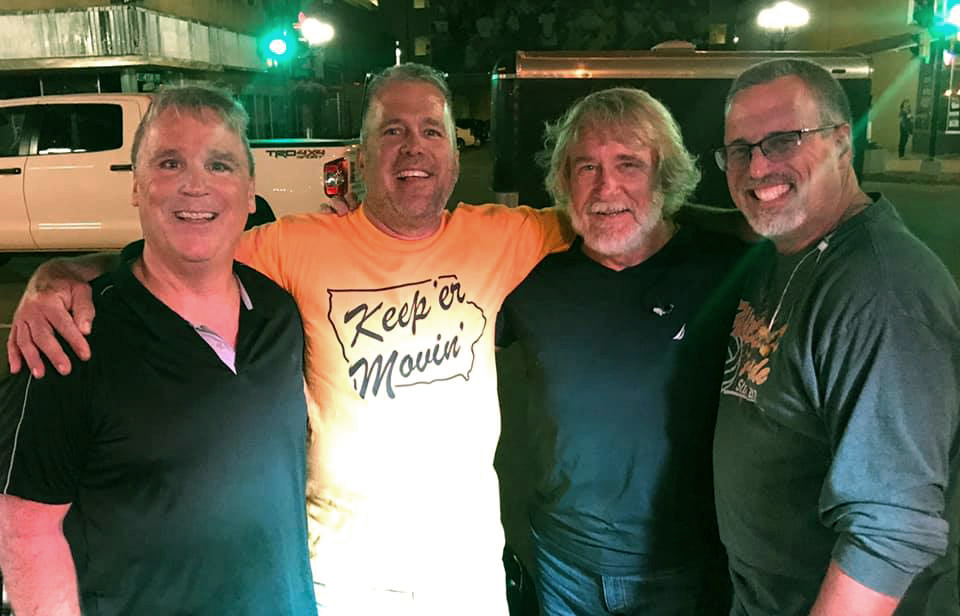 Don Boyle – Guitar/vocals: Don has been playing with bands since the age of 13 including his family's band. He briefly played with bands around Nashville and LA finally moving back to Iowa and starting a family with his wife, Julie.
Joe Boyle – Keyboards/vocals: Joe (Don's younger brother) has been playing since the age of 8 also including his family's band. He has played with various bands throughout the years as well and does the occasional dueling piano show and single gig. He currently lives in Cedar Falls with his wife Tracey.
Corey Clark – Drums: Corey grew up in Libertyville, Illinois and has been playing drums since middle school. After moving to Waterloo he met the current members of the band and the rest is history. He currently lives in the greater Minneapolis area with his wife Marjorie.
Paul Ferguson – Bass/vocals: Paul grew up in Waterloo and has been playing with bands longer than he can remember! He is currently retired and living happily with his wife Trish.