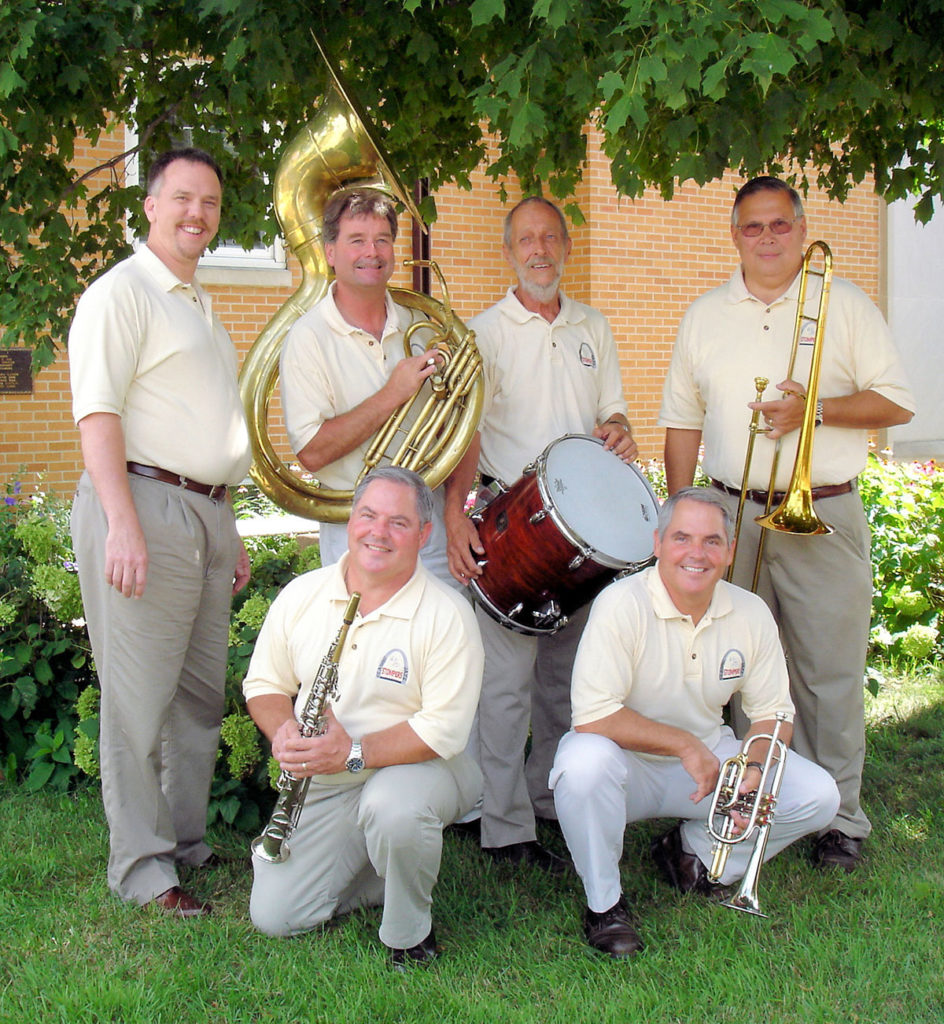 Years ago, we labeled the St. Louis Stompers classic jazz band as NewAldaya's host band; so happily the Stompers have returned to our festival yet again!
The band has performed a mixture of traditional jazz nationwide for large audiences and their recordings are played all over the U.S. and the United Kingdom.
They've been described in a national Dixieland magazine "as an audience favorite whose musicianship is world-class. Their charts are tight but feature impromptu solos that are top-notch."
The Director of the Lakeside Dixiefest described the Stompers as "a powerful band performing arrangements in the style of the original bands. Their arrangements and solos are excellent."
The Director of Lacrosse, Wisconsin's Great River Fest described them as "burning up the festival circuit. From traditional jazz tunes to swing, the Stompers attack each with vigor."
This band has appeared at our festival many times over the decades and is always well-received by our audiences, especially those who love the traditional style of Dixieland. It's always great to have them back.