Bluetone Jazz Collective is a collaboration of Eastern Iowa professionals brought together by their love of music. Their mix of musical and professional backgrounds brings together a unique jazz experience…
Bluetone Jazz Collective was established in 2009. They regularly play at area venues such as The Sanctuary in Iowa City, Miss Kitty's Grape Escape in Galena, Iowa Brewing Company in Cedar Rapids, The Flatted Fifth Blues & BBQ in Bellevue and Little Swan Lake Winery in Okoboji. In 2021 they made their debut at the Cedar Basin Jazz Festival. In the summer months you can find them at various festivals and celebrations such as Watermelon Days in Fayette and Wilder Park in Allison. The band also performs at weddings, rehearsal dinners, fund raising events and various private parties.
Their music style ranges from Blues to Dixieland and the Great American Songbook. They play a variety of familiar tunes including Route 66, Summertime, It Don't Mean a Thing (if it aint got that swing), Minnie the Moocher, and Sweet Home Chicago.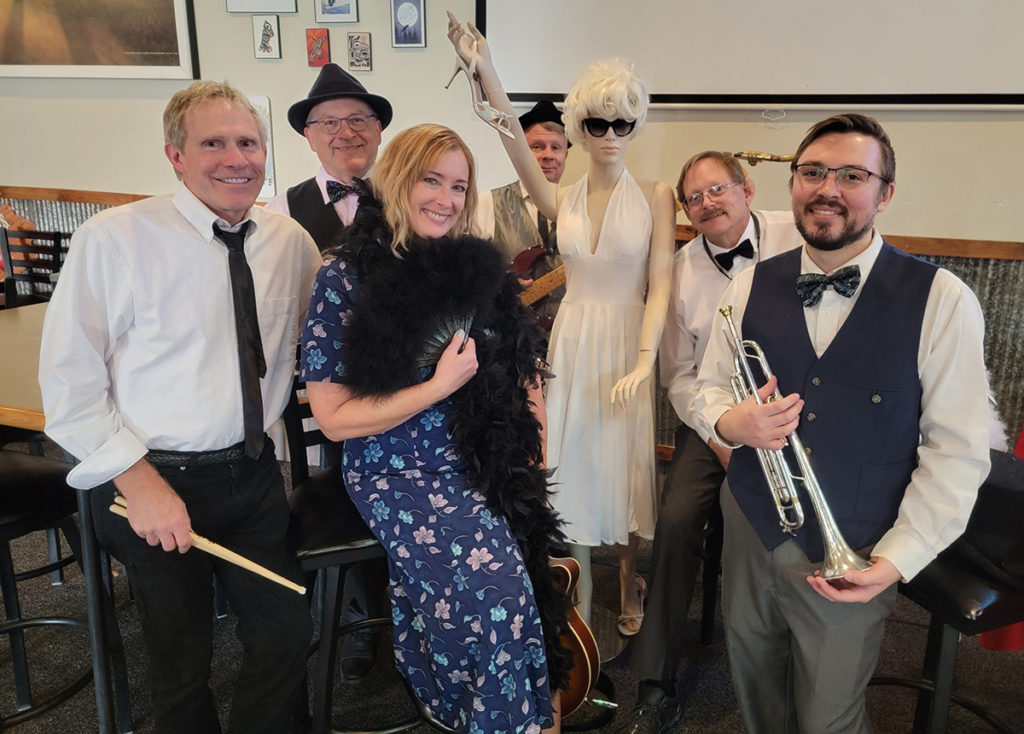 Facebook: BluetoneJazzCollective